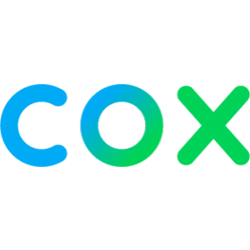 CALL CENTER CUSTOMER RETENTION REPRESENTATIVE (Interim Work from Home)
Remote/Telecommute
Paid holidays, Paid vacation, 401K / Retirement plan, Vision Insurance, Dental Insurance, Life Insurance, Health Insurance
Without a cape or golden lasso like other superheroes we know, in this role, you're saving Cox Communications customers and helping them find true connection when they're feeling a bit…disconnected.

Interested in a challenging, rewarding opportunity that allows you to put your own particular brand of persuasive superpowers to work for the common communications good? Cox Communications, part of the Cox family of businesses, may be the place for you and we're hiring a Customer Retention Representative – Interim Work From Home.

The Customer Retention Representative – Interim Work From Home is role is a highly consultative retention sales opportunity, operating in a call center environment that is temporarily work from home. Call center hours of operation are 5am – 8pm, Mon – Fri and 6am – 6pm, Sat and Sun; shift schedule will be determined at time of hire and subject to change.

As part of a customer loyalty driven team, highly motivated individuals will earn an hourly rate of $15.88. The target commission is $1,700 a month. There is potential to earn up to and beyond $70,000 as a high performer. Higher performers are eligible for accelerated pay up to two and a half times their monthly incentive. You must live within the area of Phoenix, AZ where Cox Communications services are available and be willing to commute when appropriate to the office due to technical or performance needs. To qualify, you must also have a high-speed internet connection available in your home.

NOTE: There could be a live video interview required during our recruitment process.

What You'll Do

You'll take calls from customers who are considering downgrading or disconnecting, listening to their concerns and steering them toward solutions so that we can turn the corner on their experience with us
Along the way, you'll also enlighten them on such details as features, offerings, billing, charges, and product value
You'll upsell, cross-sell, and hang on to customers like a retention rock star
You'll negotiate pricing and bundle new opportunities (while following company guidelines, of course)
You'll dive into our customer record database to masterfully manage transactions
What's In It For You?

How do we retain our Retention Reps? Well, when it comes to our employees, we understand that keeping you on board begins with keeping you happy. Here are just a few ways we do our best to keep you here:

First, there's Cox's highly competitive pay and other compensation perks (401k + company match, comprehensive medical benefits, etc.). We also offer tuition reimbursement for academic pursuits, adoption assistance, paid time off to volunteer, childcare and eldercare resources, pet insurance (cool, right?) and much more.
Good work should be rewarded, and not just with a healthy paycheck. The Cox culture is one that values people more than technology, so it's our goal to make sure you feel recognized for your contributions. It's also important to work alongside colleagues who "get you". At Cox, you'll find a workplace where relationships are crafted with care and successes are celebrated with high fives. We strive to create an environment where you can do you, and everyone from leadership to new hires can support and feel supported.
Growth is a good thing, and you'll have opportunities to learn and train so you can sharpen your skills and explore opportunities within the Cox family of businesses that will continue to challenge and empower you. In the future, you may have the opportunity to cultivate customer relationships in other sectors where we operate like cleantech, health care and new forms of transportation mobility.
High school diploma, GED, or relevant work experience
Experience in the telecommunications industry
1+ years in a sales quota or retention environment
2+ years' experience in related field (i.e. Retail, Training, Indirect Sales, etc.)
Effective communication skills
Excellent computer skills
Demonstrated ability to multi-task
Excellent interpersonal skills to work effectively with teams
Excellent ability to persuade others through indirect influence
Ability to seek out opportunities and take initiative with little or no direction
Demonstrated capacity to thrive in a high-change, often ambiguous business environment
Ability to establish customer relationships in a fast-paced environment
7036810